Oferta laboral
A continuació detallem les característiques de l'oferta tal qual han estat publicada pel propi centre.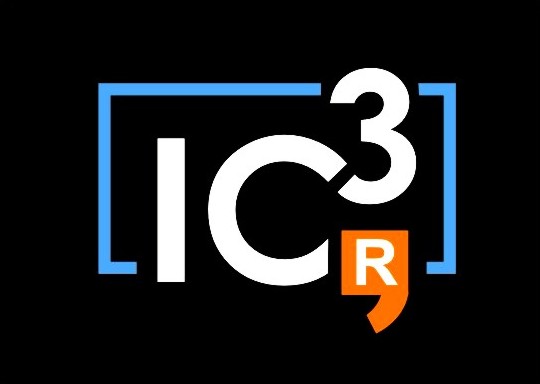 General description and work environment:
The Institut Català de Ciències del Clima (IC3) is a climate research institute created in 2008 by the Government of Catalonia and the University of Barcelona, aiming at understanding climate variability and change at both global and regional scales to improve both predictions and projections, the dynamics and theory underlying those changes and the impact on society.

The Climate Forecasting Unit (CFU) carries out research in Earth system modelling, which aims at better understanding the ocean, atmosphere, cryosphere and land surface. The CFU performs research on emissions, air quality, mineral dust and global and regional climate modeling and prediction and develops services for industry and society based on this research.

The CFU seeks a scientific communications and marketing expert with experience in key sectors of society, to promote services coming from climate and atmospheric research.
More information about the CFU activities is available from the following links: http://ic3.cat/wikicfu/index.php/Main_Page

Main duties:
And experienced scientific communicator will manage a range of research tasks and operational initiatives undertaken by the rapidly developing Services department. In the context of National, European and International climate and atmospheric services, research outcomes will be tailored to products and tools for users in key sectors of society, such as energy investors, transport managers, insurance brokers, etc. The overall objective is to deliver pre-defined project tasks whilst stimulating interest from potential end users in the department's research. It is essential that all outcomes are useful and usable to the target sectors, and meet both their needs and expectations.

Current services offered by the department range from operational air quality, sand and dust short-term forecasts over for local and regional scales that can help improve the quality of life, urban environments and transport operations, to medium-term climate predictions of wind power variability from two weeks to several months into the future that minimize risk in energy investments or trading.

Reporting to the Services Manager and to the Head of the Unit, the candidate will be expected to advance and manage his/her own work-plan in close collaboration with other team members and departments.

His/her activity will be positioned within the context of World Meteorological Organisation's Global Framework for Climate Services (GFCS, http://www.gfcs-climate.org) and European Comission's Copernicus Climate Change Services (C3S,http://www.ecmwf.int/en/about/what-we-do/copernicus/copernicus-climate-change-service). Their aim is to promote the development of new services and provide actionable information for the benefit of society. This position therefore presents the opportunity to work alongside a wide range of leading, international initiatives and scientists delivering cutting-edge services across Europe. The incumbent will enjoy joining one of the leading and most dynamic European groups in this field.

The candidate is expected to perform some or all of the following tasks, depending on the experience of the applicant:
– Coordination of a web-based, user interface platform design and content (working with external designers).
– Coordination and design of user-feedback mechanisms (via blogs, user conversations, etc.).
– Development of written materials and strategies (both design and content): fact-sheets, newsletters, case studies, tailored information for all communication channels, press-articles.
– Development of visual design materials and strategies: videos, visualizations (working with external designers).
– Promoting user-engagement and user-provider understanding: organization of workshops, meetings, interviews, etc. with companies and via other research centres.

Desired skills / Qualifications:
Ideal candidates will have several of the following attributes:
– In-depth (minimum 2-3 years practical experience) in scientific communications and marketing, ideally within a meteorological (weather and climate) context.
– Development and provision of operational services or decision support tools to facilitate the application of scientific information in practice.
– Written and design approaches to translate scientific information clearly and concisely via the web, videos, emails, press and printed materials.
– Interaction with new and established end-users is essential, and experience of working with individuals in specific sectors will be highly valued.
– A willingness and temperament to facilitate the communication between modelling scientists, impact researchers and users of our services from local, national and international agencies, companies, and non-profit organizations.
– To thrive and want to contribute to the ongoing evolution of the services department, via new ideas and initiatives.
– Knowledge of graphical, web design, video editing and office suite programs.
– Excellent verbal and written communication skills in English and Spanish.

Conditions and application procedures:
The position is initially opened for 1 year, with a possibility for extension subject to the availability of new funds. The position will start as soon as possible and the salary will be 24.000-26.000 Euros per year. Additional benefits include flexible working hours.

To apply, please send an email to jobs@ic3.cat with your CV accompanied with a brief statement (max. 1 page) of interest and experience with the following subject "Science Communication and Marketing Position".