Per a treballar a Barcelona
Les persones candidates han de tenir un nivell nadiu d'anglès o Proficient i han d'haver estat graduades en una titulació científica en els darrers cinc anys. A continuació detallem la informació tal qual ha estat publicada.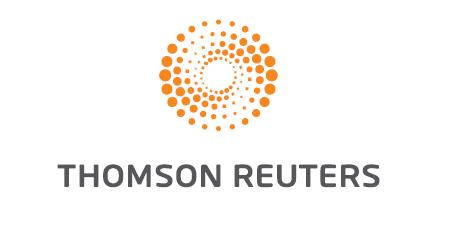 Date: Jan 3, 2014
Location: Barcelona, ES
Title:Scientific Editor
ID:JREQ012227
Description
At Thomson Reuters, we deliver intelligent information quickly and efficiently, so professionals have knowledge to act. We combine industry expertise with innovative technology to deliver critical information to leading decision makers in the financial, legal, tax and accounting, intellectual property and scientific, healthcare, and media markets, powered by the world's most trusted news organization
All over the world, decision-makers depend on us for the essential knowledge that can justify their strategies, promote outstanding research and business growth, and keep them abreast of the market.
Our Intellectual Property & Science business provides comprehensive intellectual property (IP) and scientific information, decision support tools and services that enable governments, academia, publishers, corporations and law firms to discover, develop and deliver innovations.
Intellectual Property & Science is organized in three businesses:

– Scientific & Scholarly Research, which enables discovery and fosters collaboration by providing access to the world's critical research, as well as analytics designed to maximize returns on research funding and tools to publish peer-reviewed articles;
– Life Sciences, which helps accelerate pharmaceutical research and development by providing decision support information and analytics to pharmaceutical and biotechnology companies;
– IP Solutions, which provides patent and trademark content and services that help corporate and legal IP professionals drive new growth opportunities, protect IP assets and create maximum value from their IP portfolio.
The scientific editor position at Drug Development-Publications department involves coordinating, editing and proofreading different types of publications, including news stories, journals, drug summaries and disease reports. Other responsibilities include the identification of topics and authors and referees for journal reviews, conference attendance and the production of the corresponding meeting report, as well as scoping of scientific literature and meeting abstracts.
Qualifications
Requirements:
– Native English or Proficient in English language.
– Bachelor's degree in Life Sciences: Biology, Pharmacy, Medicine or related discipline. Degree level or equivalent in journalism, English or a related field is a plus.
– External candidates must have obtained their degrees in the last 5 years.
Skills:
– Proactive, with good language skills, attention to detail, computer literacy and strong organizational skills
– Good team player with the ability to work on own initiative.
– Good interpersonal skills.
– Well organized and disciplined with regard to policy, procedure and standards.
– Ability to set priorities and be flexible in a changing environment.
– Ability to identify problems and apply creative and effective solutions.
– Ability to deal with complex and demanding information.
– Experience in retrieving information from various sources.
– Effective time management.
– Ability to effectively prioritize and execute tasks under pressure.
At Thomson Reuters, we believe what we do matters. We are passionate about our work, inspired by the impact it has on our business and our customers. As a team, we believe in winning as one – collaborating to reach shared goals, and developing through challenging and meaningful experiences. With over 60,000 employees in more than 100 countries, we work flexibly across boundaries and realize innovations that help shape industries around the world. Making this happen is a dynamic, evolving process, and we count on each employee to be a catalyst in driving our performance – and their own.
As a global business, we rely on diversity of culture and thought to deliver on our goals. To ensure we can do that, we seek talented, qualified employees in all our operations around the world regardless of race, color, sex/gender, including pregnancy, gender identity and expression, national origin, religion, sexual orientation, disability, age, marital status, citizen status, veteran status, or any other protected classification under country or local law. Thomson Reuters is proud to be an Equal Employment Opportunity/Affirmative Action Employer providing a drug-free workplace.
Intrigued by a challenge as large and fascinating as the world itself? Come join us.
To learn more about what we offer, please visit careers.thomsonreuters.com.
More information about Thomson Reuters can be found on thomsonreuters.com.
Job: Publishing / Editorial Family Group
Primary Location: Barcelona, ES
Other Locations:
Organization: GGO IP&S Gbl Editorial Content
Schedule: Full-time
Education Level: None
Job Type: Standard
Shift: Day Job
Travel:
Més informació fent clic aquí.