El termini per presentar-hi sol·licituds és el 14 d'abril
El sincotrò ALBA cerca una persona per responsabilitzar-se de la seva comunicació i per a què s'encarregui de l'organització d'activitats impulsades pel centre.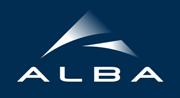 A continuació detallem els requeriments d'aquest lloc de feina tal qual ha estat publicat al web de l'ALBA:
Function
The position offers the opportunity to join the ALBA project in key position, devoted to promotion and enhancement of communication and outreach activities. ALBA is a third generation synchrotron light source, a unique scientific-technical facility, where a highly collaborative, multicultural, stimulating environment can be found. It is located 5 min from the University Autonóma Barcelona and 20 min away from the city of Barcelona.
We seek a highly motivated individual to conduct the communication and outreach activities at ALBA, within the Director's office.
Qualifications
– University degree.
– Experience on communication and outreach within a scientific-technical environment.
– Experience on interacting with media (press, etc…)
– Self-motivation, flexibility and ability to work independently, as well as being part of a multi-
disciplinary team.
– Excellent communication skills.
– Fluent in English, Spanish and Catalan.
Més informació al web de l'ALBA.